"Dark Mode" is supported by Typora on. macOS and Windows. You could use it by:
Turn on "Dark Mode" in system preferences panel (or control panel on Windows).
Choose a dark theme in Typora.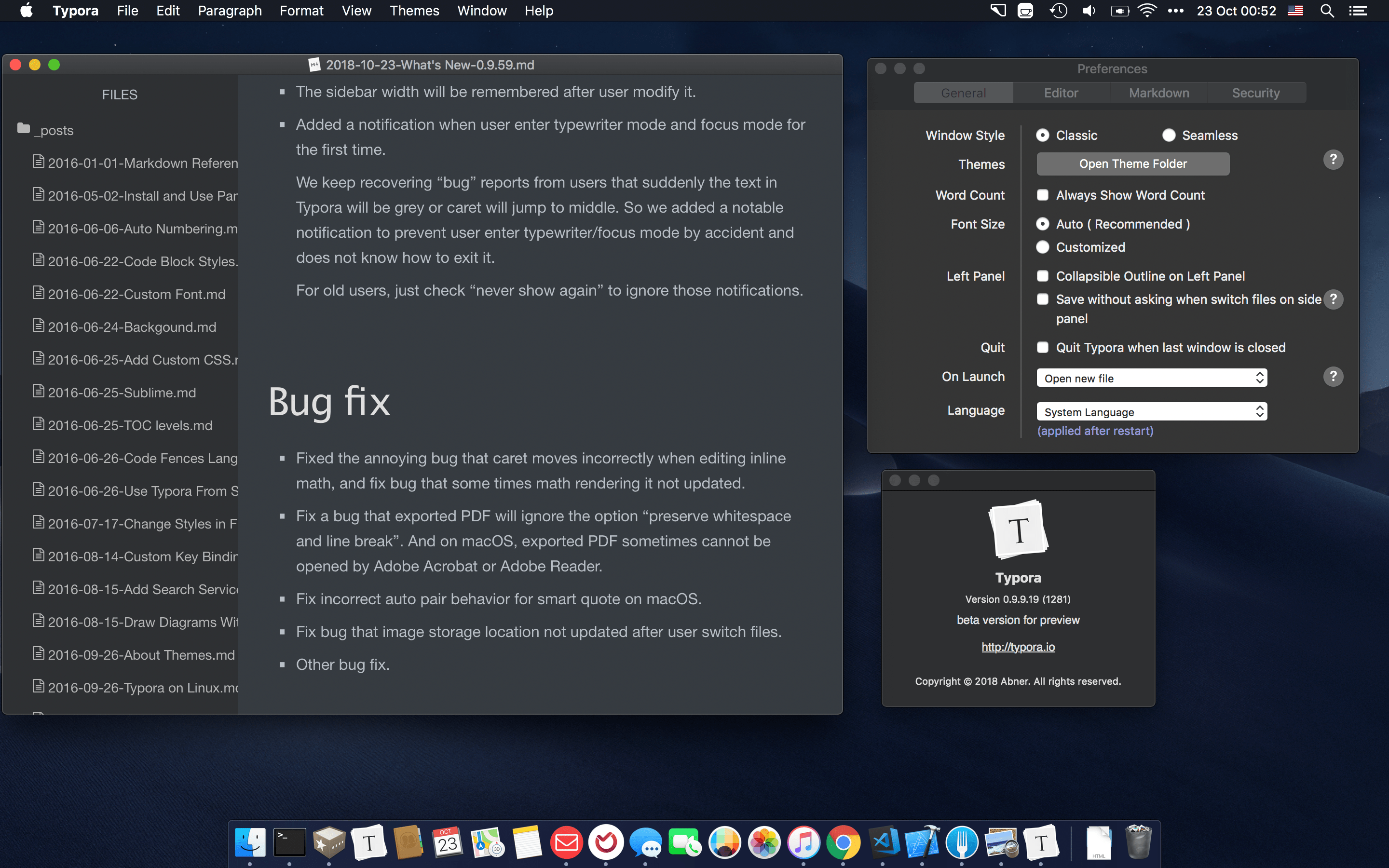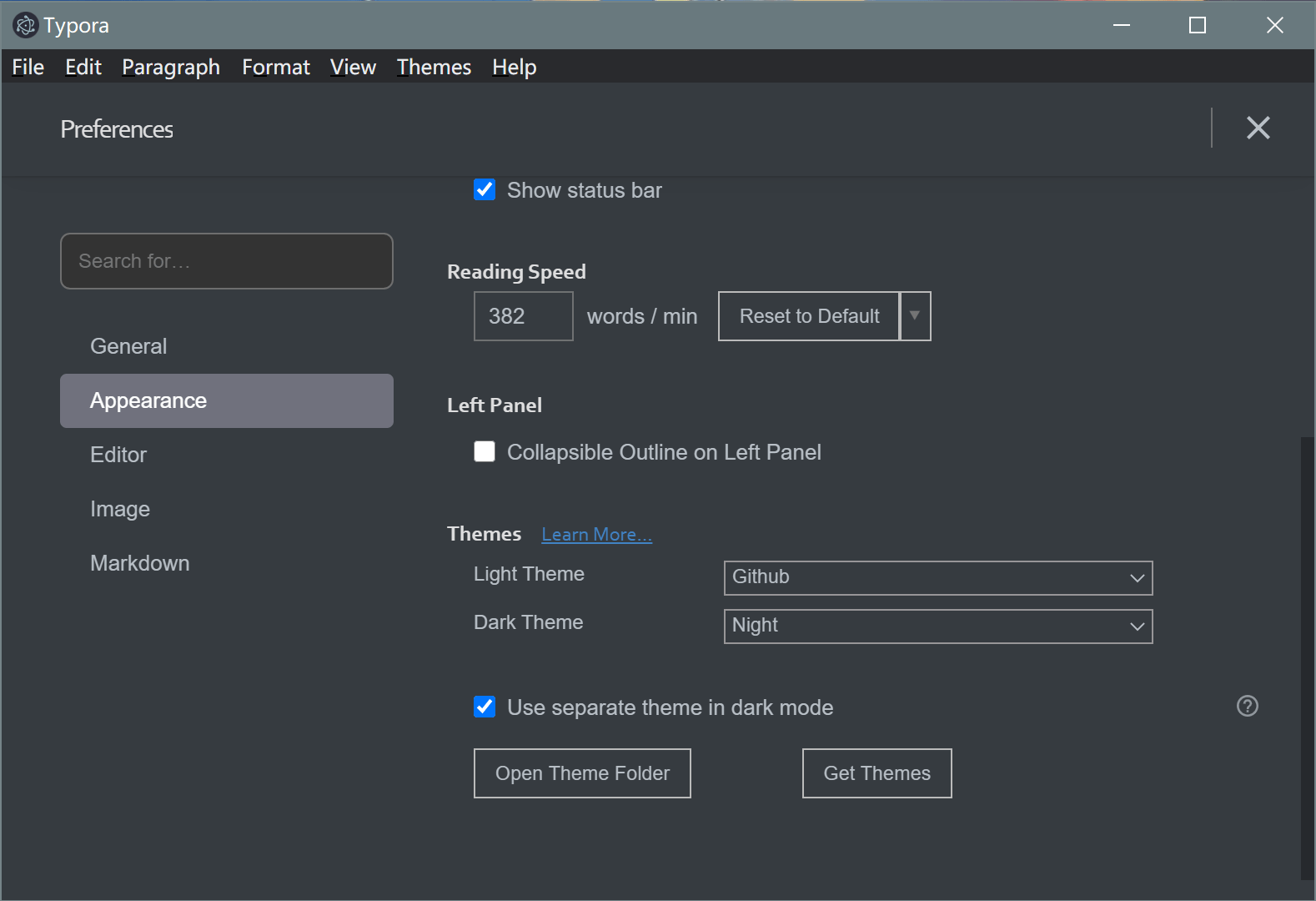 You can set separate themes for light mode and dark mode. When the system's color scheme changed, the corresponding theme you chose will be applied.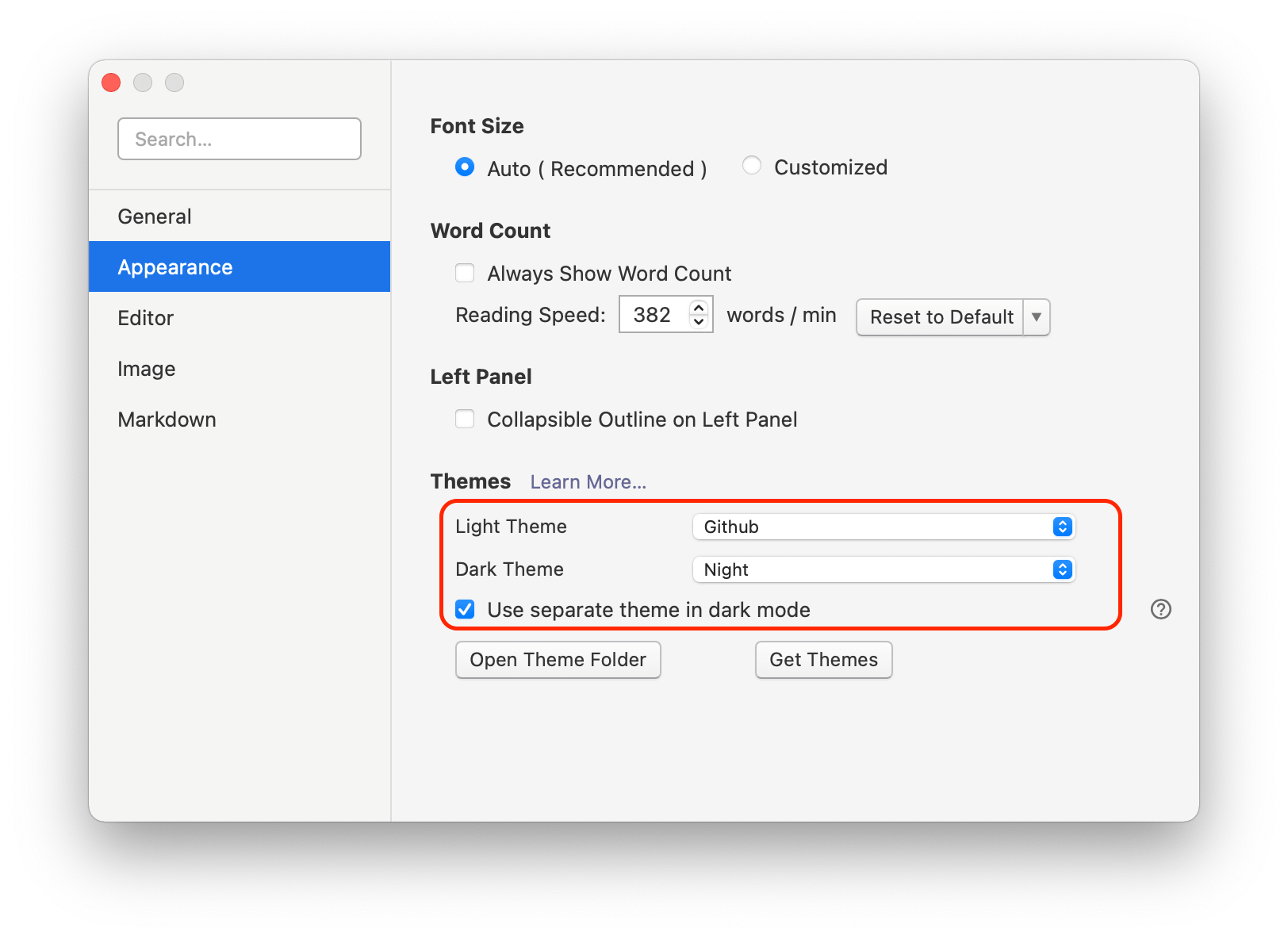 Your theme can also use media query for prefers color scheme to write a responsive theme for both light mode and dark mode.
Read more about Themes or find more themes at Theme Gallery.